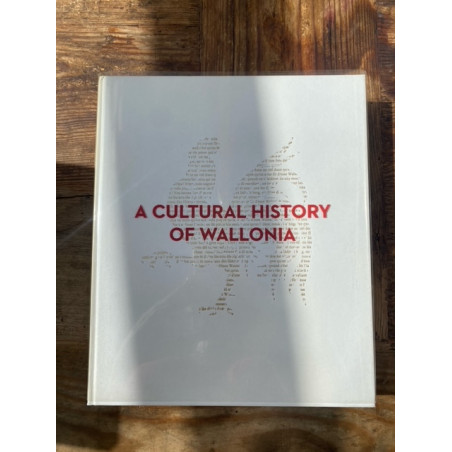  
A Cultural History of Wallonia
Publisher ‏ : ‎ Mercatorfonds 
Date of publishing : 17 December 2012
Language ‏ : ‎ English
Hardcover ‏ : ‎ 400 pages
Dimensions ‏ : ‎ 25.91 x 3.81 x 30.23 cm

Secure payment by debit or credit card or bank transfer (account BE92 0011 9229 7223)
The books are delivered to you at a depot, your home or your office.

Contact us if you would like more details about our products or ordering methods.
A Cultural History of Wallonia, edited by Bruno Demoulin, offers a complete historical and thematic overview of Walloon culture. In particular it explores the burning question of cultural identity through the art, music and literature that attests to the emergence of a sense of Walloon identity over the centuries.
This richly illustrated book begins by considering the origins of cultural history. The major periods, from prehistoric times to the present day, are authoritatively analysed by recognized experts.
Next, the reader is invited on a thematic journey through culture in Wallonia. Carefully researched and informative articles illustrate the diversity of Walloon culture through many of its different aspects, including languages, literature, books and publishing, music, performance, visual arts and photography.
The journey concludes by considering Wallonia's relationships with its close Flemish, French and German neighbours and, of course, the inhabitants of Brussels.
With over four hundred illustrations, this volume offers a magnificent exploration of Walloon culture. The reproductions of manuscripts, photographs, maps and other works of art that accompany the text illustrate the extraordinary variety of Wallonia's exceptional heritage.
The first book of its kind, it is a groundbreaking, bold undertaking that is not afraid to break taboos in bringing Walloon culture into the spotlight.